so for those of you who do not know, i went to new york city last week for a band trip.
we actually got to march in the 3.5 mile long st. patrick's day parade.
it was such an amazing experience, dancing down 5th Av, across from central park, and having so many people yelling adn telling you how good you are.
im not gonna lie i paid more attention to the designer shops then my dance going down 5th av.
but after the parade we got to do two more days of really awesome activities.
heres some pics from the trip!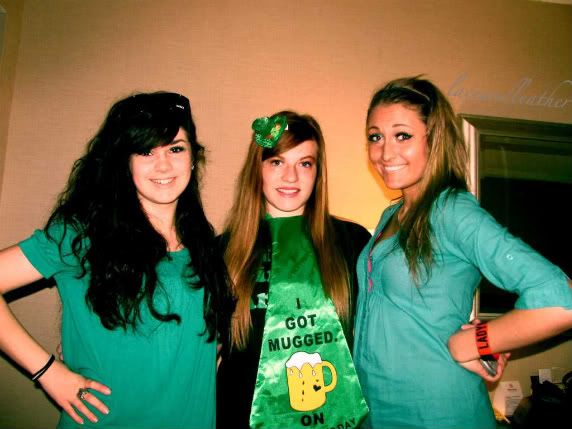 our st. patrick's day looks.
dress from h&m.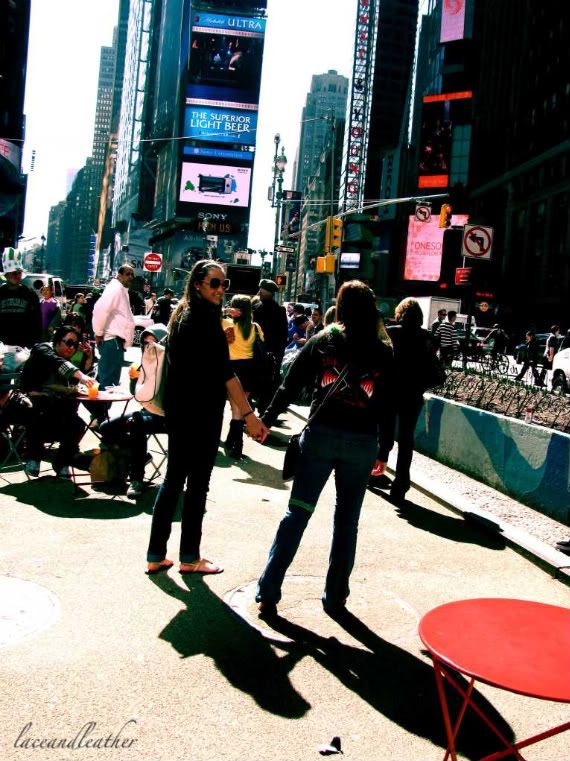 me and one of my best friend's in times square.
caridgan from f21; shoes from nine west; jeans from abercrombie & fitch.
these are my dancers in the parade.
i put the laceandleather logo by me.
my two favorite juniors & people in the band.
this was on the statue of liberty's island.
f21 top; h&m jeans; f21 cardigan; nine west shoes.
we went to ellis island and to lady liberty.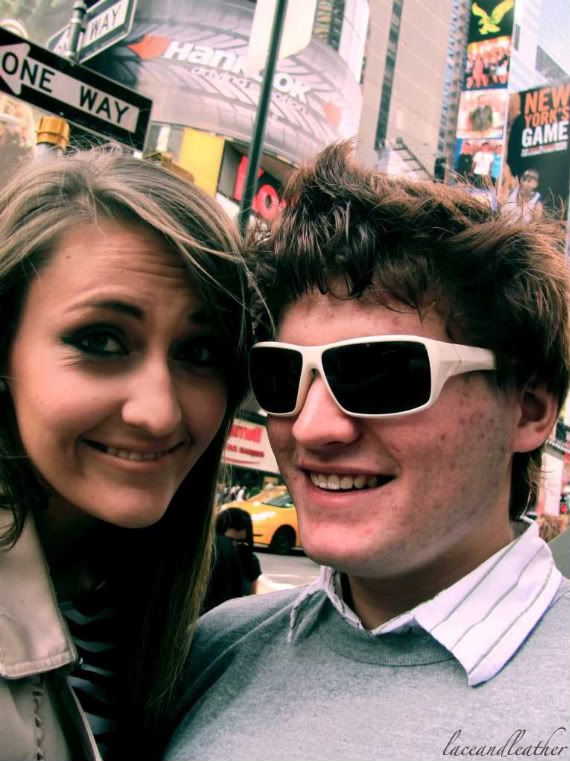 times square again.
all dressed up.
my favorite rock'n-ette girls.
@ planet hollywood.
michael kors dress;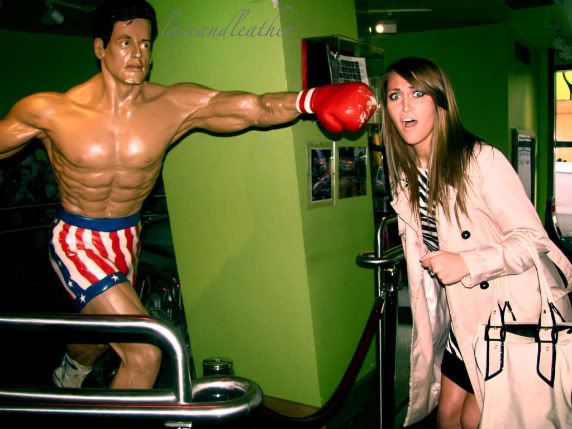 i just love rocky.
michael kors dress; h&m trench; BCBG bag;
this was at the top of the rock.
an observation tower at the top of the nbc building/rockefeller plaza.
aldo heels;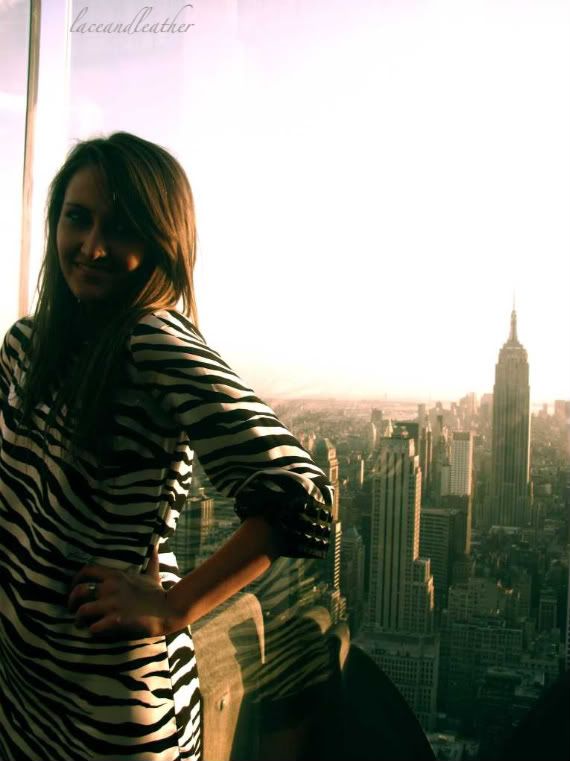 i truly fell inlove with this city.