my new updated look for everyday.
use a shimmery tan as a base eyeshadow and apply brown to the crease and right above.
use a liquid eyeliner to draw a think line on the top eyelid with a little wing at the end.
apply a lot of mascara to the top and bottom lashes.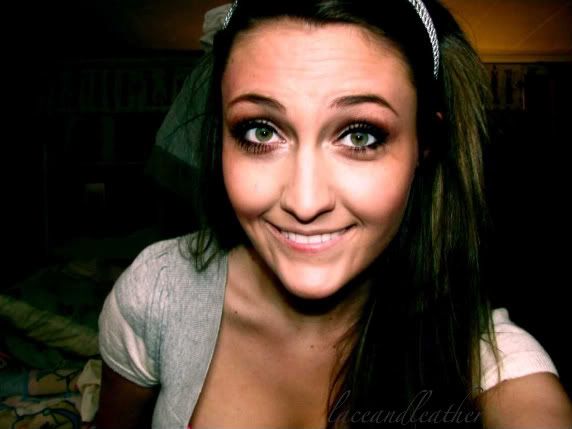 and that its! easy everyday look!
abercrombie&fitch top; f21 earrings; j.crew headband;