i cannot apologize enough for my lack of blogging.
my second term of college has been crazy.
i have so much work, very very hard work and hardly any down time.
especially to take the time to do all it involves to post a blog.
but i wanted to give you guys a little update.
i got a tattoo last night, FINALLY.
if you don't already know, i got "this too shall pass"
because of my diagnosis of gastroparesis.
my mom would always say this to me when i was going through a rough time with my illness
since her mother would always say it to her.
it means a lot to me so i thought its the perfect first tattoo.
it honestly hardly hurt, it wasn't what i expected at all.
i would do it over again and again with no problem.
i was super scared when they started up the needle.
but i didn't even cry or even tear up!
i'm so glad i finally went through with it.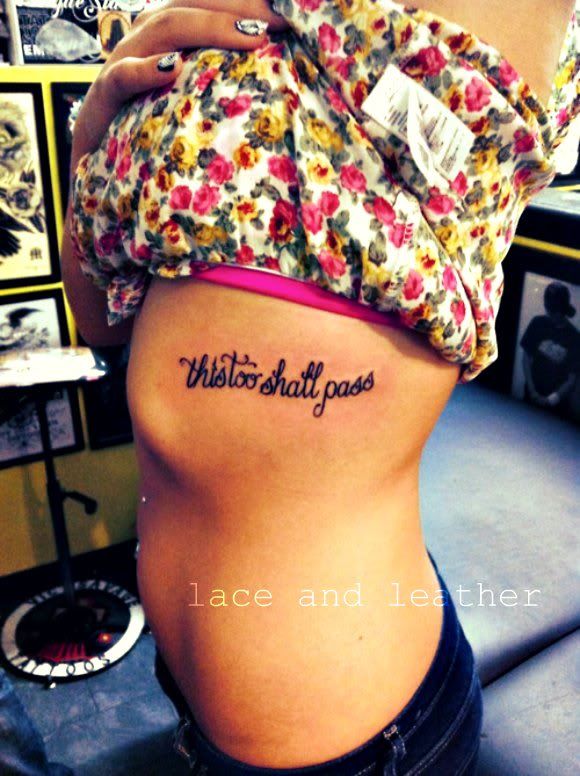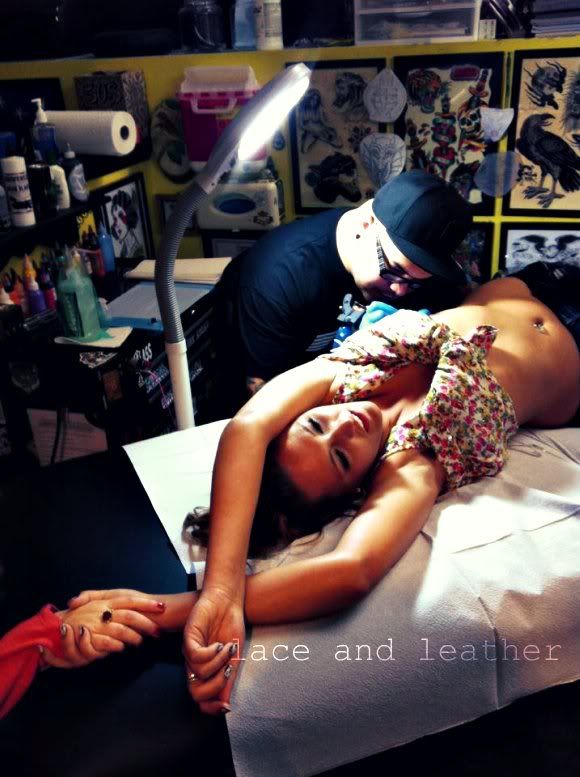 but as soon as i get some time to blog i will post about
I LOVE ALL OF YOU FOLLOWERS.
i'm so sorry again and i'll post ASAP!