halloweekend
consisted of many costumes, many friends, and three nights out!
friday my friends and i were the spice girls.
my outfit sucked cause i couldn't find thigh high boots to match the jacket,
and i didn't get the chance to do my hair cause we had to leave so quickly after going to a hockey game.
i found the jacket on etsy, i work a black cami with black booty shorts from charlotte russe as well as platforms from charlotte.
so i was just a hot mess.
baby spice, scary spice, ginger spice, posh spice, and sporty spice.
next was saturday night where i amped up my lady gaga telephone costume from the concert.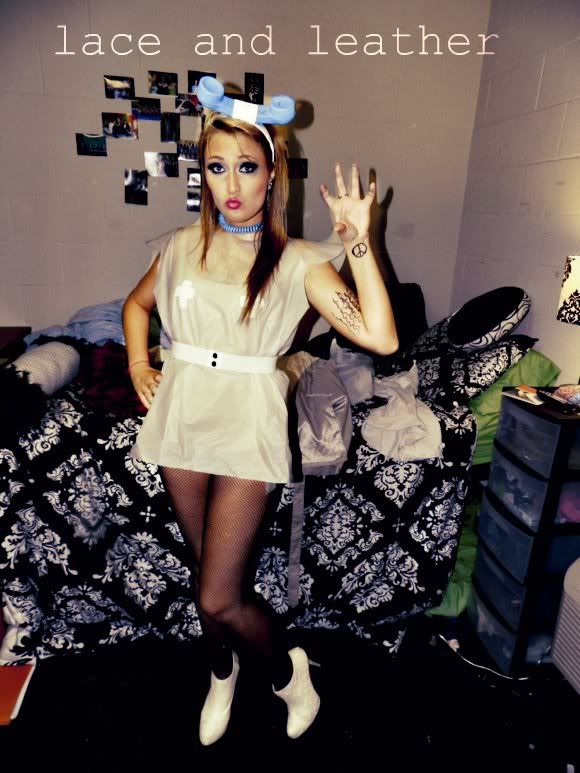 i wore a nude leotard with the white duct tape crosses, made the dress out of a shower curtain which i cut wayyy to short, a white belt from BCBG to keep it together, telephone from the thrift store that i glued onto a headband and the cord around my neck, fishnets, and ankle booties from charlotte russe.
monday night, actual halloween, i was harry potter.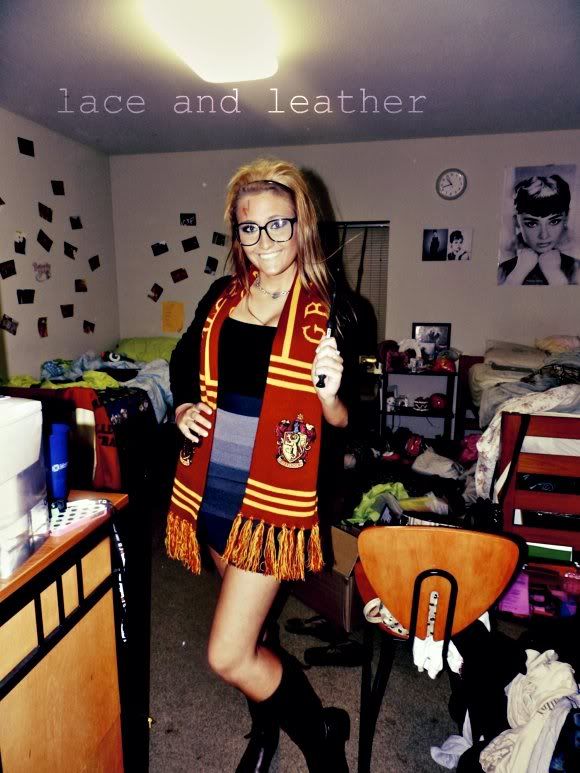 i just wore a black cami and a black and grey power skirt from BCBG, i used my gryffindor scarf i bought at the wizarding world of harry potter at universal studios along with my elder wand that i also got there, just some fake glasses i had, and my aldo riding boots.
dressing up for halloween is one of my favorite things to do.
i wish i had more nights of costumes to wear.
i hope you all had a wonderful halloween!