HARRY POTTER AND THE DEATHLY HALLOWS came out friday.
and of course, my and my harry potter geekyness went to the

midnight premier.
and of course
i dressed up.
like i have for the past 3 years.
i cant help my love for harry.
it was a great movie, but make sure to bring tissues!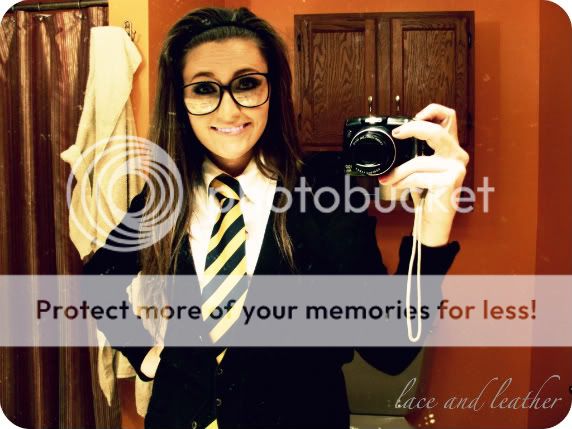 and yes i went out to a fancy restaurant in public like this.
and the scar...fabulous.
j.crew tie, cardi, and pea coat; h&m pencil skirt & braided headband; boyfriend ae scarf.